Foreo Skincare Review: Inflammation and Acne
Hey Guys,
Thank you so much for visiting my blog. You know the vibes already! I am so excited to start posting regular updates here. On this blog, you can expect new purchase reviews with links, restaurant reviews, shop sales, and also updates with my Merch! I will also be sharing my skin routine journey too. This week's post is a Foreo skincare review of the products I've been using from their range.
So, if you've been following my YouTube channel for a while, you may know that from earlier this year, around January, my skin has been acting up! It was horrendous 😩. The main issues I had were with spots, acne scarring, and inflammation.
I noticed that I started getting breakouts when my period is due, and also when I wear wig glue around my forehead. So, I've been trying to limit wearing wig glue to help with this.
Forero sent me their skincare combo earlier this year and since using it, I've seen some dramatic changes in my skin. There are three products they sent me and I've been using in my skincare routine. And I'll be sharing how each has affected my skin.
It's a simple process.
Luna 3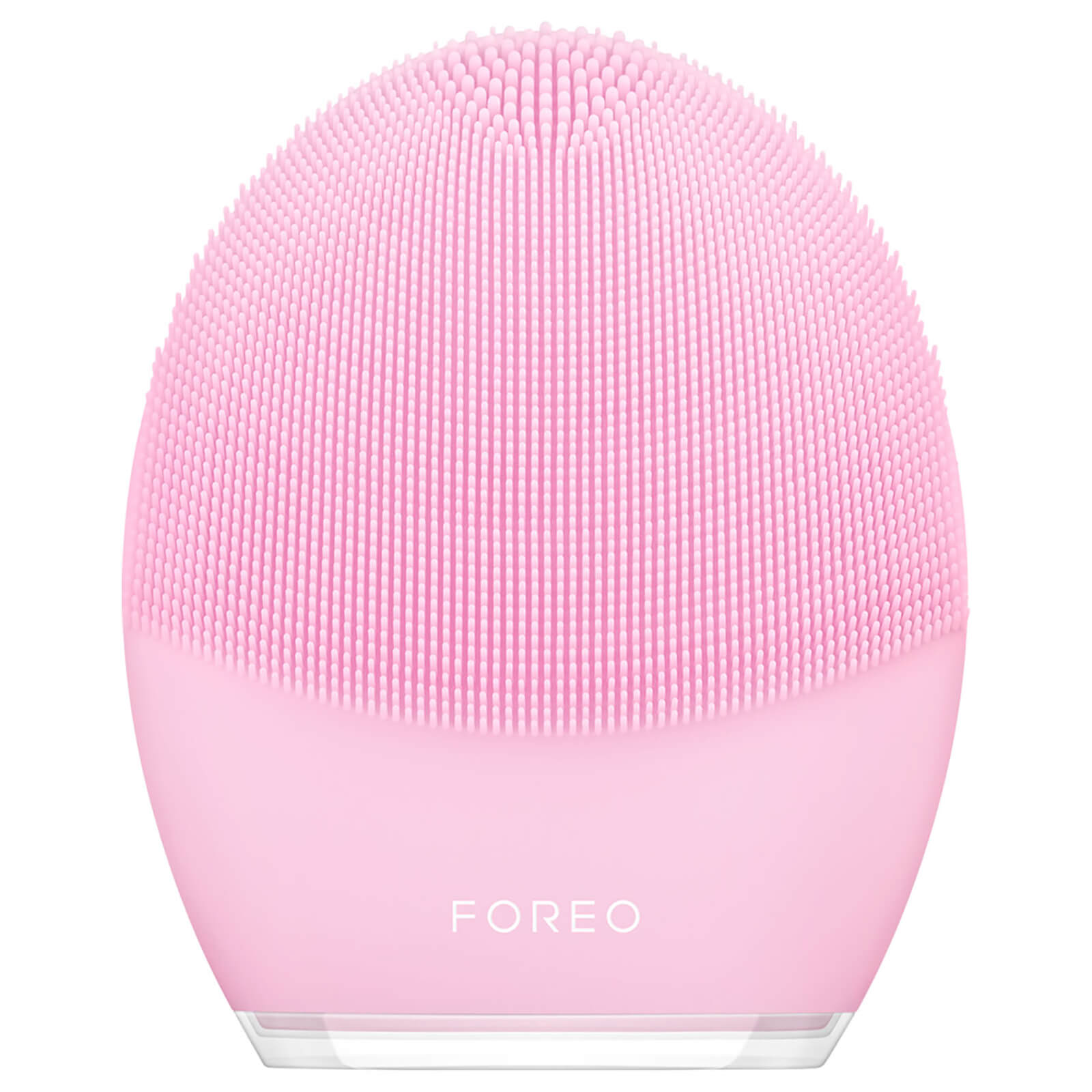 The first product Foreo sent me is the Luna 3. It's a facial brush that I use every morning and every night without fail.
I feel like my fingers naturally don't cleanse my face as deeply as this facial brush does. And my skin and pores feel cleansed when I use Luna 3 too. It has helped to calm down the inflammations I would get and could feel even through my make up. I've noticed my skin texture has smoothened out a lot more now.
Foreo Skincare Masks
So, there's a three-step routine to these Foreo products. The first is using a UFO activated mask from the various options they offer. And guys, they really do have a diverse range. You apply the mask to the extra UFO2 attachment ring. My favourite mask is Matte Maniac. It's definitely become my holy grail. It's really helped with the specific skin issues I've been dealing with.
What I love about the Matte Maniac mask is that it's an extra-purifying charcoal-infused face mask. It removes impurities from my skin and leaves it feeling fresh and clean. Especially after a long day, I'm sure you guys know what that's like, right?
Also, what I like to do is, if there's any remaining liquid from the mask in its packet, I will rub the remaining amount into my skin and neck after I have used the UFO2 device.
Blue LED light therapy targets oil glands and makes them less active, which helps with fewer acne breakouts. It also kills acne-causing bacteria beneath the skin.
When I get stressed and wear makeup, I can feel spots coming through. But through this skincare routine, it feels a lot less prominent now and my skin always has a fresh look after. 
UFO 2
UFO 2 is a sonic powered mask that uses blue LED light therapy. After I have clipped the mask to the attachment ring, I just circulate it around my face, so my skin can absorb it.
Guys, this UFO 2 is so useful and makes it easy to keep up with my skin routine. Before, I used to get a separate LED light device, but this used to be bigger and harder to carry. But the UFO 2 is much smaller and compact.
The blue LED light clears bacteria under my skin and has helped with getting rid of my acne.
Foreo Skincare Routine
What I love about these Foreo skincare products, is that they are very easy to use and very inexpensive. It does so many things through this simple three-step combo.
I'm sure you guys can tell how much I'm obsessed with the Matte Maniac mask now. But I'll be trying some more of the other masks too and reviewing them for you guys.
I'm now at the point where all I have is my acne scarring left. AHHH! I'm so happy with the improvements in my skin through this routine and I look forward to continuing the journey and sharing more with you guys!
I want to get back to completely clear and flawless skin soon!
Thank you guys for reading this far! Stay tuned for some more posts on this blog soon.
AP X